Juliane Chien, BKin
Research Assistant
Juliane Chien earned her undergraduate degree in Kinesiology at the University of British Columbia.
Juliane is currently involved in the SuPRA and OPAM-IA randomized controlled trials, aiding in data collection, recruitment, and data cleaning of the SenseWear accelerometer. She was previously working on the MONITOR-OA study that used the Fitbit and SenseWear monitors to track physical activity and sedentary behaviours, with goal setting counselling from registered physiotherapists. In her spare time, Juliane enjoys coaching basketball, staying active, and reading culturally diverse books.
Email: jchien@arthritisresearch.ca
Johnathan Tam
Research Coordinator, BSc

Jonathan Tam earned his undergraduate degree in Biology at the University of British Columbia (UBC). He is currently assisting the SuPRA and OPAM-IA studies.
During his years at UBC, Jonathan was actively involved in many volunteer clubs and even became the president of World Vision UBC, leading over 200 members and 500 executives. In his last year at UBC, he led the team to raise over six thousand dollars during their annual thirty hour famine. In his spare time, Jonathan enjoys playing basketball and swimming.
Email: jtam@arthritisresearch.ca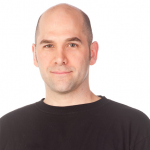 Eric C. Sayre, PhD
Research Statistical Analyst
Dr. Eric C. Sayre has worked as a statistical consultant since 1997, and in 2009 received his PhD from the Department of Statistics and Actuarial Science at Simon Fraser University.
He developed a website (see below) that lists his up-to-date publications (over 250 as of 2018) and offers his data mining software VWUO-MD, as well as his diet eBook for junk food lovers, the Real Junk Food Diet Book.
In his spare time, Eric writes books, maintains his website, and does a variety of physical exercise.
Email: esayre@arthritisresearch.ca
Website: www.ericsayre.com
Shireen Divecha
Administrative Assistant
Shireen is an administrative assistant and provides administrative support to Dr. Linda Li and the research team at Arthritis Research Canada.
Prior to joining ARC, Shireen was an executive assistant at PricewaterhouseCoopers (PwC) and has over 12 years of experience supporting senior level executives.
Email: sdivecha@arthritisresearch.ca